Field Sales Automation Solution for Patel Lubricants Pvt. Ltd.
Sector: Lubricant Manufacturing & Distribution
Owner: Mr. Atul Patel
Admin Head: Mr Vikas Bangar
Headquarters: Mumbai, India
Factory: Surat, India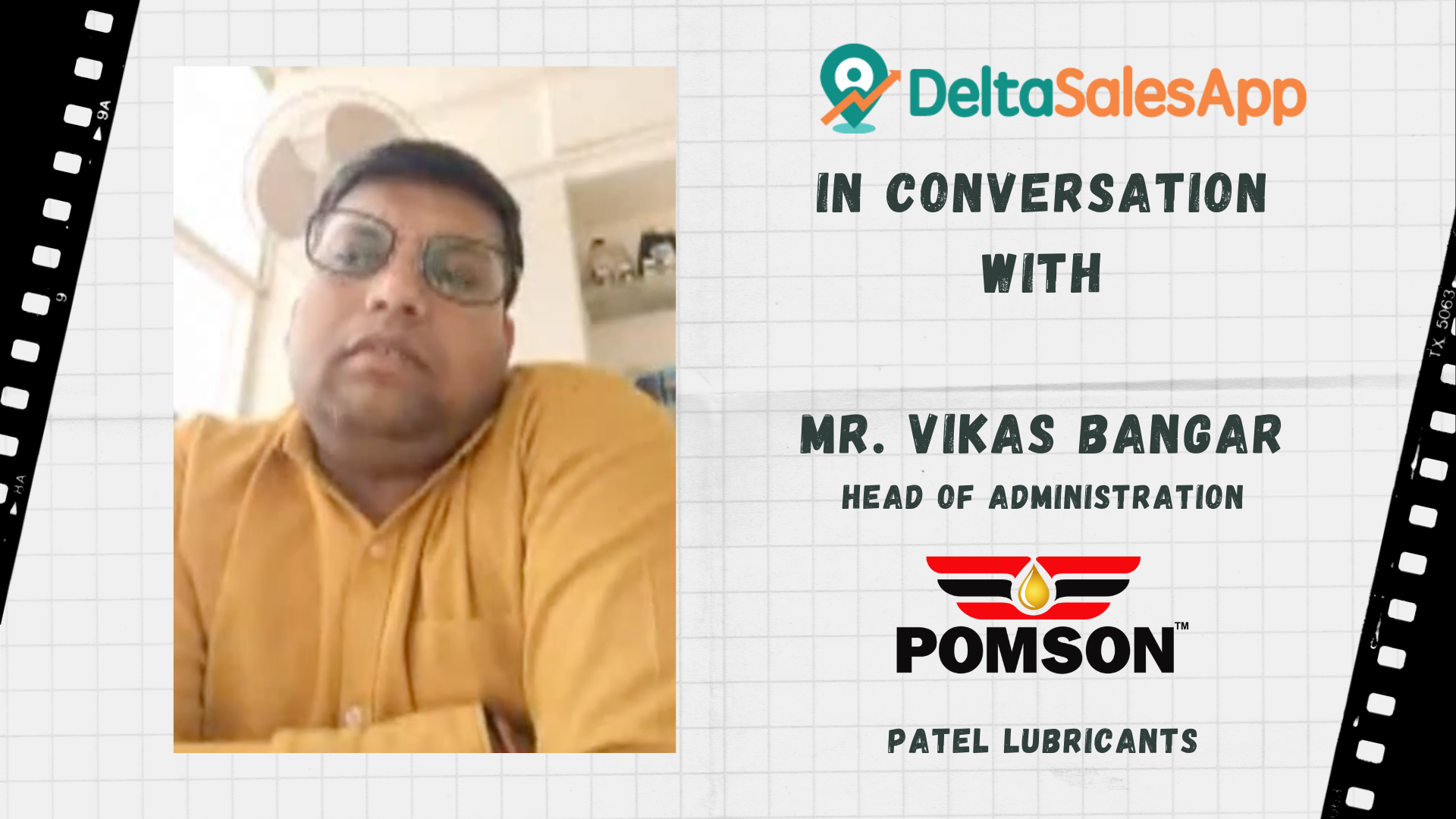 How did you come across Delta Sales App?
As a product manufacturer and distributor of lubricants, we appoint employees in different states and districts all over India and give them monthly sales targets. For this, we required a system that would help us track routes and sales targets of our sales reps and also get all sales reports in one platform. While searching online, I came across Delta Sales App. In fact, Delta Sales App was the only platform we liked as it was user-friendly and included all features we required. We also found that Delta Sales App ranked #1 in this category and also had good reviews.
What problems did you aim to solve using Delta Sales App?
The main issue we were facing was keeping a track of the expenses of employees and authenticating the routes they have traveled while visiting customers to take orders. We had to believe what they said.
Delta Sales App provided live tracking and expense management features, which made it very easy to track our employees, routes they traveled and also verify the work they have done because using Delta Sales App, they have to check-in every day for attendance, provide the image of the bills, and upload pictures of the visits and meetings done. Delta Sales App - GPS tracker has also helped us in monitoring the distance the sales reps travelled, using which we reimburse them. This has helped us save money.
What feature do you like most about Delta Sales App?
I would like to mention two features which have particularly been very useful for us.
Using Delta Sales App, we now have access to all retail outlet information. Information like the retail shop's owner name, photo of the shop, phone number and email id are all consolidated in one platform. Earlier it used to be with sales reps only. In future, this data would help us in our promotional activities
Secondly, expense reporting has been very easy, as my employees now click pictures of the bill and upload it to the system directly.
Anything that you'd like to add?
In business, it is very important to have authenticated data, along with customer mapping and accurate sales reporting. Nowadays, companies usually make WhatsApp groups where employees upload their data. But that's not a good idea as it would mean checking it one by one and sometimes information can also be lost. It is, therefore, better to have an application where all data comes in one place.
I would definitely recommend other distributors and manufacturers to use Delta Sales App. In fact, we always show this app to our clients as well. This has made us more professional and helped us gain trust of our clients, and also helped us acquire more customers.
Check out full video
Are you losing your customers? Increase the sales of your business with field sales automation software.Sign up now.