One of the Best Inventory Management Software
Serving as a one-stop inventory solution for businesses would soon endow Delta Inventory to get recognized as one of the best inventory management software amongst the enlisted ones at GoodFirms.
Overview:
Incepted in 2016 and based in Nepal, Delta Tech is a software development company providing inventory management, which is user-friendly software that aligns clients' sales processes.
Delta Tech initially started as a web and mobile app development company to convert it into a top service-based technology company. After months of continuous market research, the team realized that many organizations need user-friendly business software to intensify their productivity, performances, and ROI. Thus, Delta started concentrating on producing SaaS applications that can solve everyday business problems. In January 2019, Delta Tech launched Delta Inventory, web-based inventory management software to regulate stock for small and medium-sized enterprises.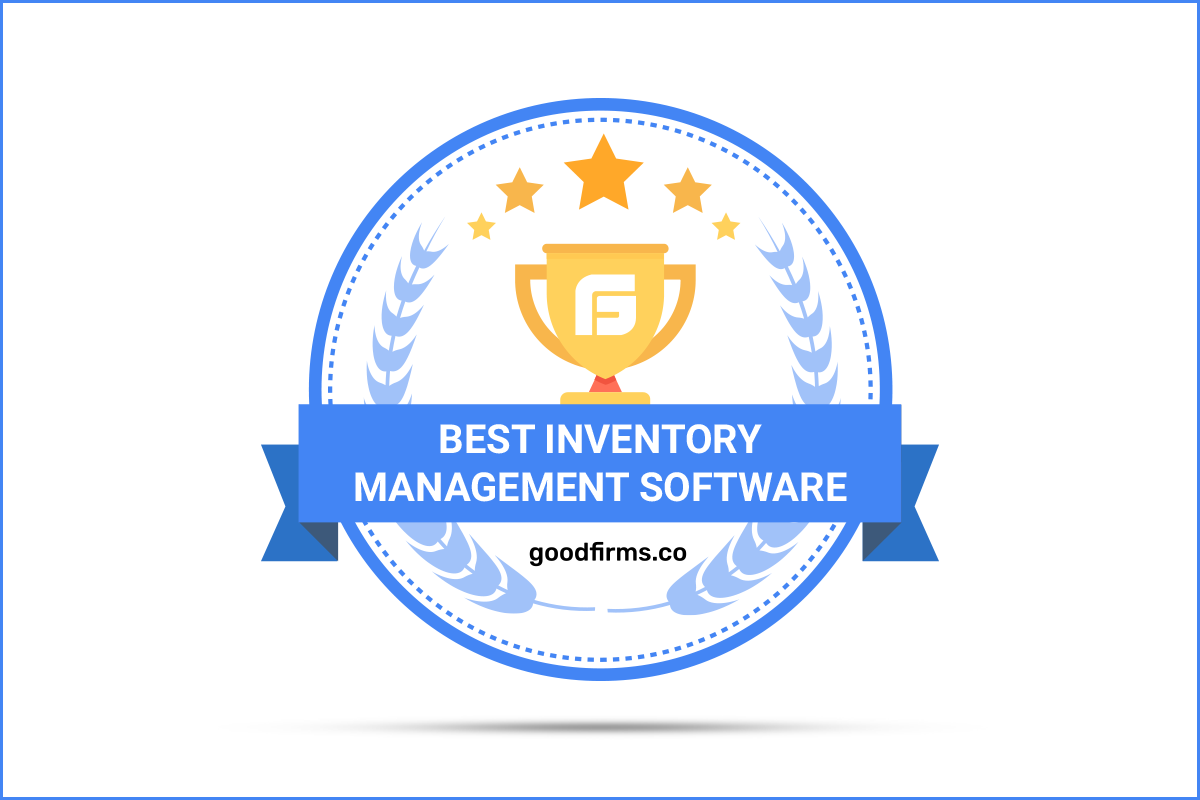 It is cloud-based software used to track warehouse index levels, orders; cost of goods sold, and returns. Inventory management software is also associated with inventory control software or an inventory supervision system. Efficient inventory management can support the resolution of a diversity of stock management issues that companies face regularly.
GoodFirms reviews all software, concentrating on its quality, dependability, and ability. After carefully analyzing their features and costs, GoodFirms has assembled the best inventory management software list.
Delta Tech holds an excellent team of software developers, designers, and technical support members who provide 1500+ global clients with 100% satisfaction guaranteed services. The firm is a member of RK Golchha Group, one of Nepal's most experienced and most renowned business corporations. Golchha Organization was established in 1934 with 20,000+ employees onboard across Nepal - with a yearly turnover of 400+ million USD.
At Delta Tech, the team believes that customer satisfaction is an important factor determining a business's success. Considering customer satisfaction and usability, the group provides software applications to ensure easy configuration and setup.
Moreover, the highly responsive support team will always be at the customer's service to resolve any problems while using any of the products. The organization also provides tutorials, webinars, demo, and other resources so that clients can make the best use of their products.
What Makes Delta Inventory Software Unique from Others?
Delta Inventory is consumer-friendly and cloud-based record management software helping business people regulate stock levels, acquisitions, and sales volumes.
The following features of software enhance clients' businesses and enable it to stand out uniquely amongst others in the market.
1. It simplifies the overall sales process from acquiring orders, shipments, invoicing, and cash with Delta Inventory.
2. The inventory management software also has a distinct yet detailed view of all aspects of a particular consumer, including their sales orders, payments, and shipment data.
3. Delta Inventory is a top-class stock management system with multi-level user access traits, where each user can be given controlled rights based on approval.
4. Delta Inventory's analytics dashboard provides a clear vision of the product sales trend in the company on a regular, weekly, periodically, and yearly basis.
5. Alerts and notifications are something that everyone wants, and the smart inventory software is leading in this. The inventory system gives automatic alerts to refill merchandise when it is flat.
6. It manages business people stock levels in recurrent locations, set sales and purchase pricing, and view items' deals and purchase history.
7. It improves clients' customer relationships by maintaining detailed records of their sales orders, returns, and shipments.
8. It receives automated alerts when inventory relinquishes a specified outset, thereby acquiring more stock in time and overcoming costs.
9. It saves clients' time by instantly getting access to accurate stock reports, sales, and purchases.
10. It optimizes clients' business inventory by analyzing trends in sales data.
11. It collaborates with clients' business entire teams by setting permissions for each member.
12. It receives electronic daily and monthly reports and gets easy access to data.
13. It manages business stock better by capturing a clear view of stock levels at different locations and moving inventory from one place.
14. It allows clients to track all the transactions with their company, including orders, payments, and shipments received.
15. It tracks sales orders, payment status and gets shipment information at ease. Business people can see when their customers made their orders and payments and whether or not the products are freighted, shipped, and delivered.
Thus, with such advanced features mentioned above, GoodFirms researchers found Delta Inventory would soon lead as one of the best inventory management software at GoodFirms.
Pricing:
Delta Inventory gives clients access to 14-days free trial where they can check out the features and, once satisfied, can buy any of their plans.
About GoodFirms
GoodFirms is an online B2B research and reviews platform that aligns its efforts in getting the software agencies to deliver unparalleled services to its clients. GoodFirms, with its extensive research method, ranks the organizations, boosts their online reputation and supports service seekers in choosing the right technology partner that meets their business requirements.
Date: Aug 15, 2021
Author: Anna Stark