Learn Website Development Online
Entering into the field of web development is one of the most exciting prospects of being qualified and to simply get into it right away. Website development is not that hard when you get a proper platform, where you can get an opportunity to learn faster and in an easy way. Online web development courses embrace everything from basic programming foundations to best professional practices.
As a web developer, your credentials come later than your credibility which is about the strength of your portfolio. Different employment opportunities will often come from genuine representations and experiences of your task rather than a qualification degree from a university. It's not that a proper college education isn't essential or helpful for any web developer. Preferably, if visiting a university isn't in the cards, you can study every course you want to learn concerning web development online. The web development activity extends to develop exponentially, hence there's no shortage of resources but the most important thing is to start.
There are lots of options for you to learn about web development online. Below you can take a look at the web development courses and highlight what each website offers. You can select the best-fit tools you like after checking out each.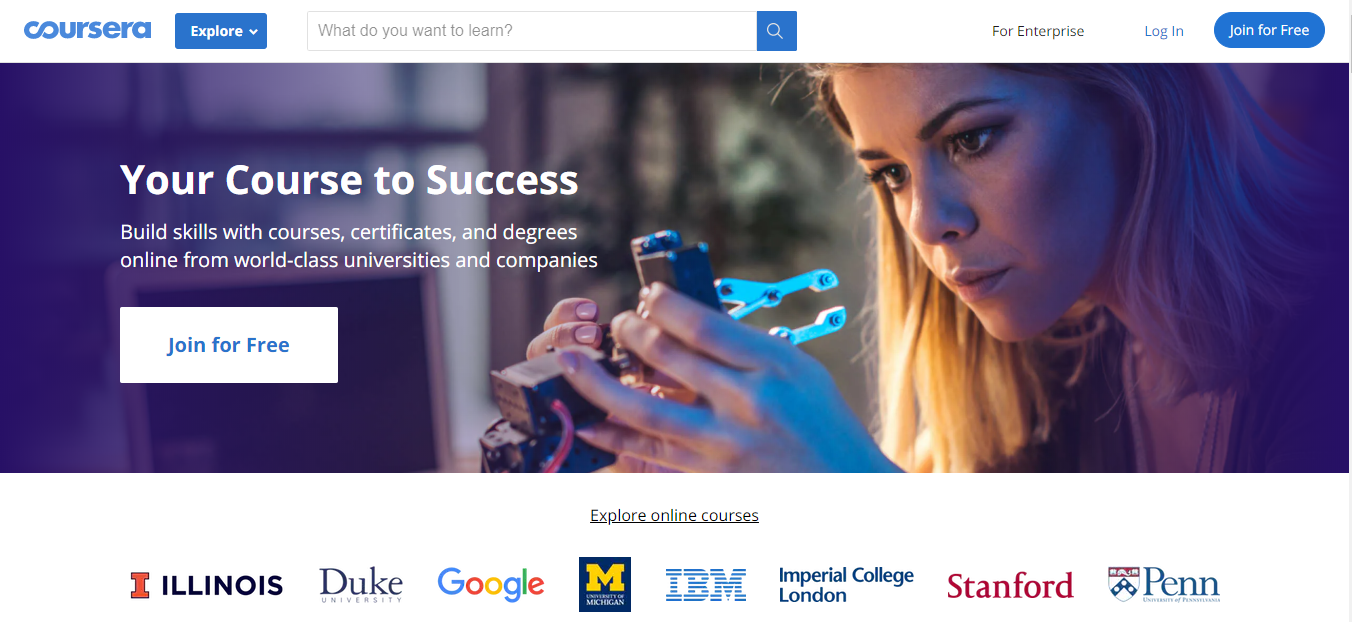 If you are thinking of receive a high knowledge of web development through online courses, Coursera is one of the best platforms for you. It is one of the biggest platforms to provide massive open online courses. It has partnered up with different top universities around the world. And the best part is you can learn all the courses for free. As coursera offers an excess of online courses from a variety of top universities, each course differs somewhat in format and timeline, but numerous courses are available for programming, development, and computer science to get a taste.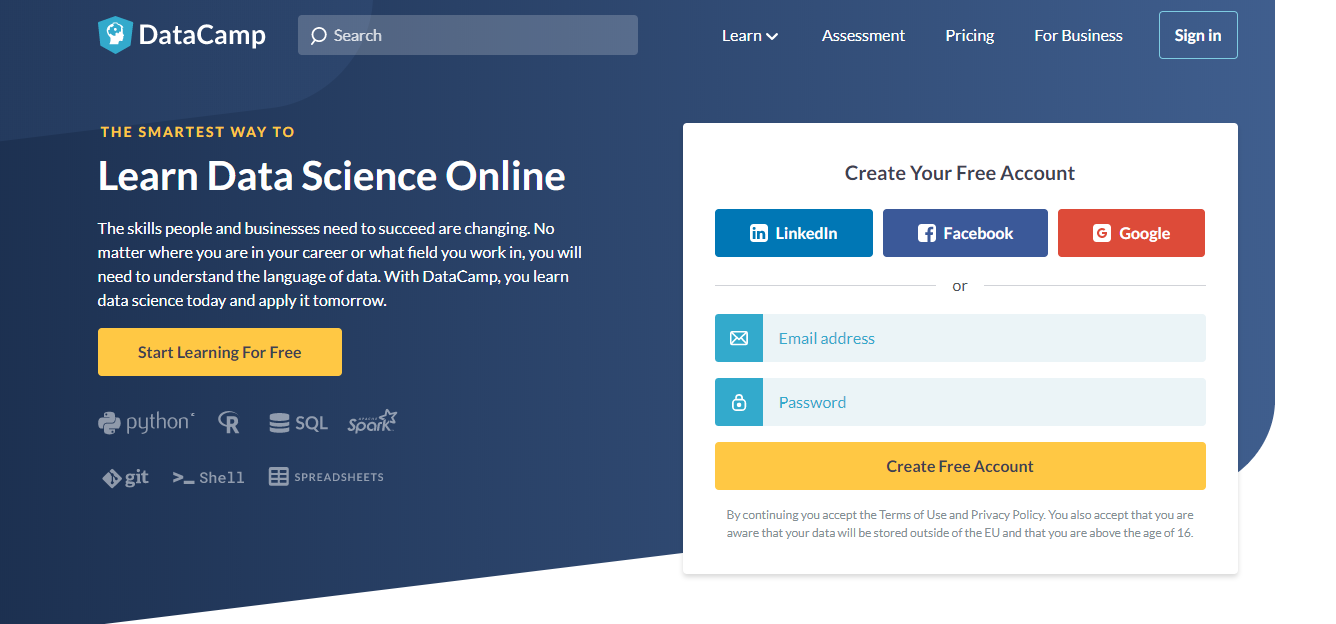 If you are searching for a website to start from the basic and end as a professional, DataCamp is the best one for you. DataCamp provides you with the bite-sized so you can learn in such a way that fits in your schedules on your device. You learn best when you get to apply what you learn quickly. That's why this website's web development courses connect short specialist videos with quick hands-on-the-keyboard practices.
Read: Skills that Web Designer should have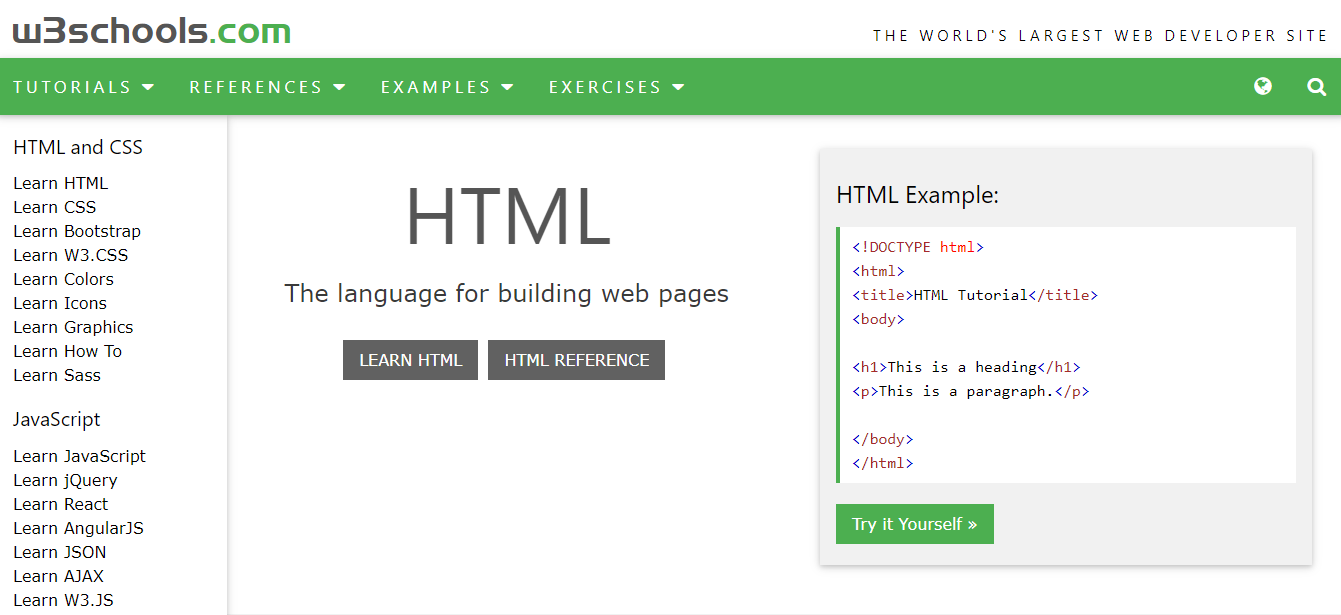 W3schools.com is a website suitable for both non-programmers & programmers. This website can be used for anyone with the purpose to receive knowledge of basic programming languages. It is very useful for learning the basics of programming languages like HTML, HTML5, CSS, ASP.NET, SQL, PHP, Javascript, Jquery, Asp.net MVC. It is one of the simplest and most helpful websites for those learners who don't have any knowledge about web development. If you are new to web development and you want to learn web development then you must go through w3schools.com.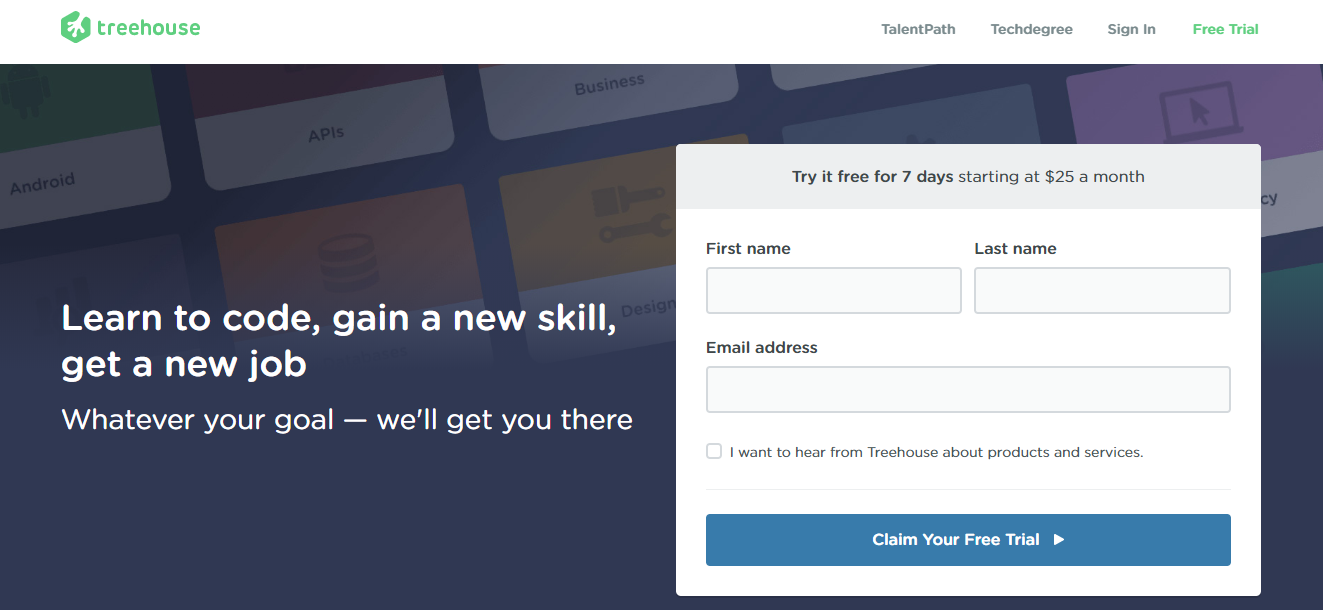 The reason to recommend Team Treehouse is that it provides you a lot of excellent & effective content to study website development. It holds records and course's chapter to study, a library of different coding models and discussions for questions & answers related to web development. On this website, you can see mostly web designing, web development, and ios & android apps development instruction and training videos. It also gives different tests, quizzes & code challenging questions to exercise and grow better at coding. Though this website is paid you are recommended to check out its free trial once. Mostly for those who are completely new to programming must try out its free trial at least one time.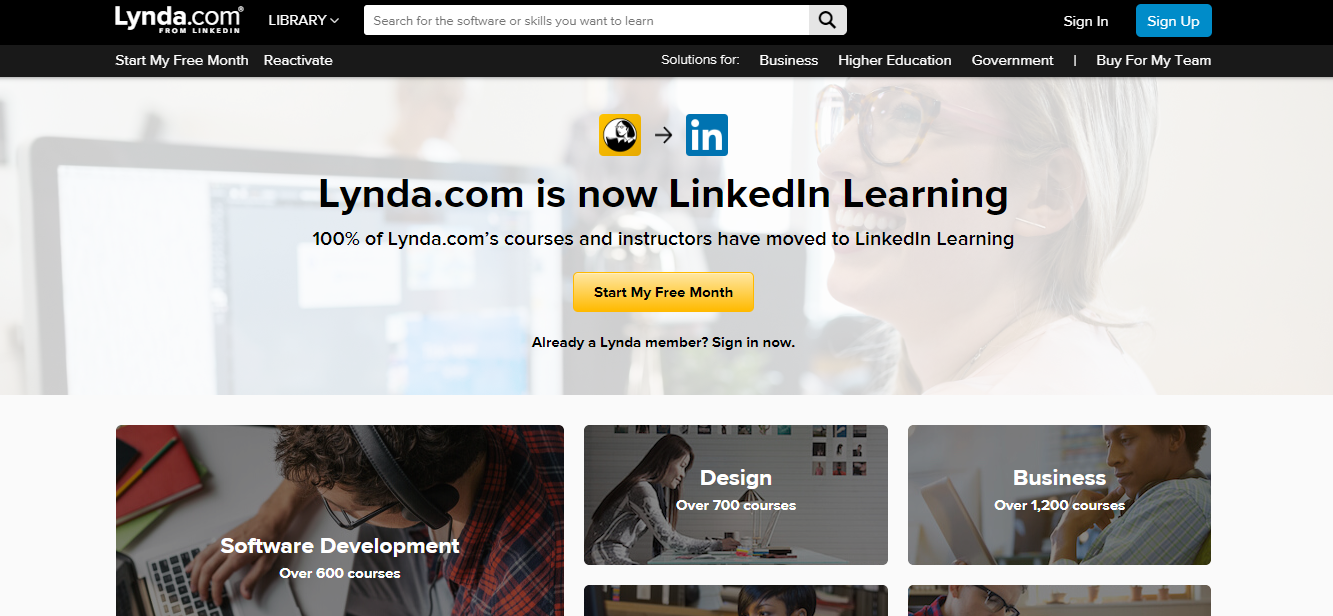 Lynda.com is a perfect place for everyone, whether be beginners, intermediates or advanced programmers to learn any programming language. On this website, you can obtain all programming language and coding tutorials courses that are applied to develop websites. Lynda.com also presents programming tutorials for developing games, android, and ios applications. Though this website doesn't provide courses free, you can go for a seven day free trial of lynda.com's outstanding learning courses and continue the course if you like the trial then you can consider getting a basic plan for a year or as you like.
Read: What is Search Engine Optimization?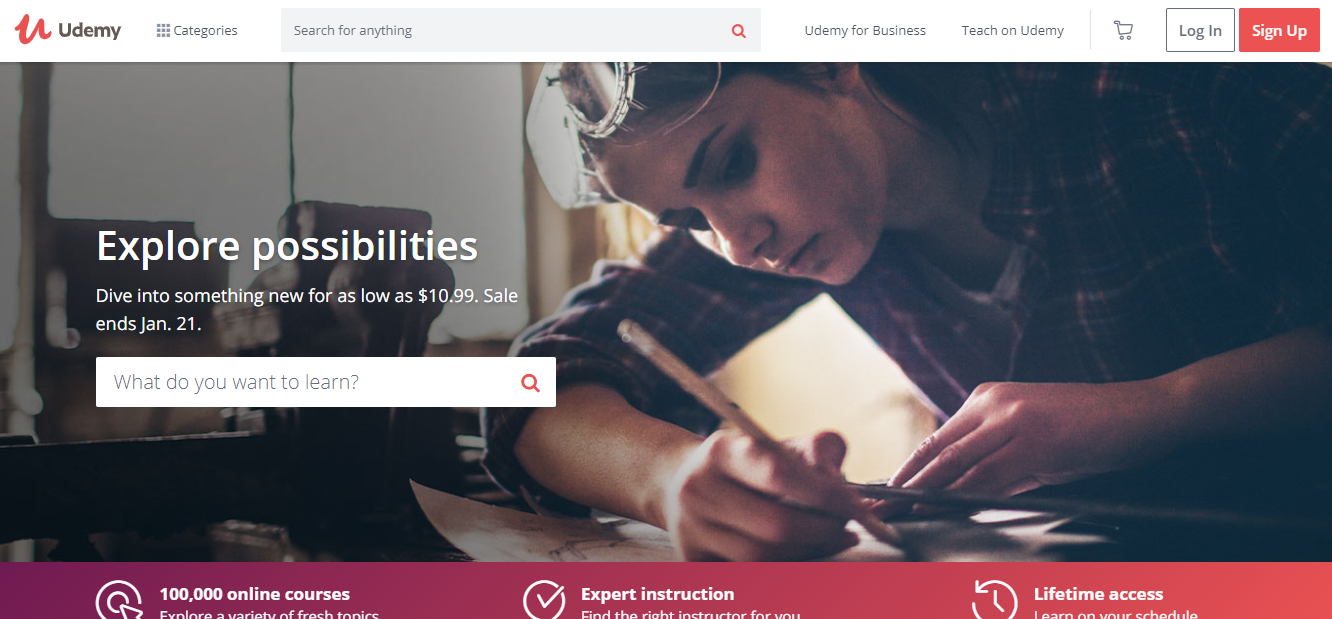 Udemy is an online learning website that offers more than 80,000 online courses in a wide variety of levels and categories also including web development. Each course that is given within a category covers unlimited access to a list of video lectures by a distinct tutor. Also, You can regularly communicate with the Udemy student community for any kind of extra help and support. You have to pay for each course separately. Also, you can preview some of the lectures for free to view if it's fitting for you. The web development courses vary from beginner to advanced. In conclusion, it provides you with high-quality training for web development.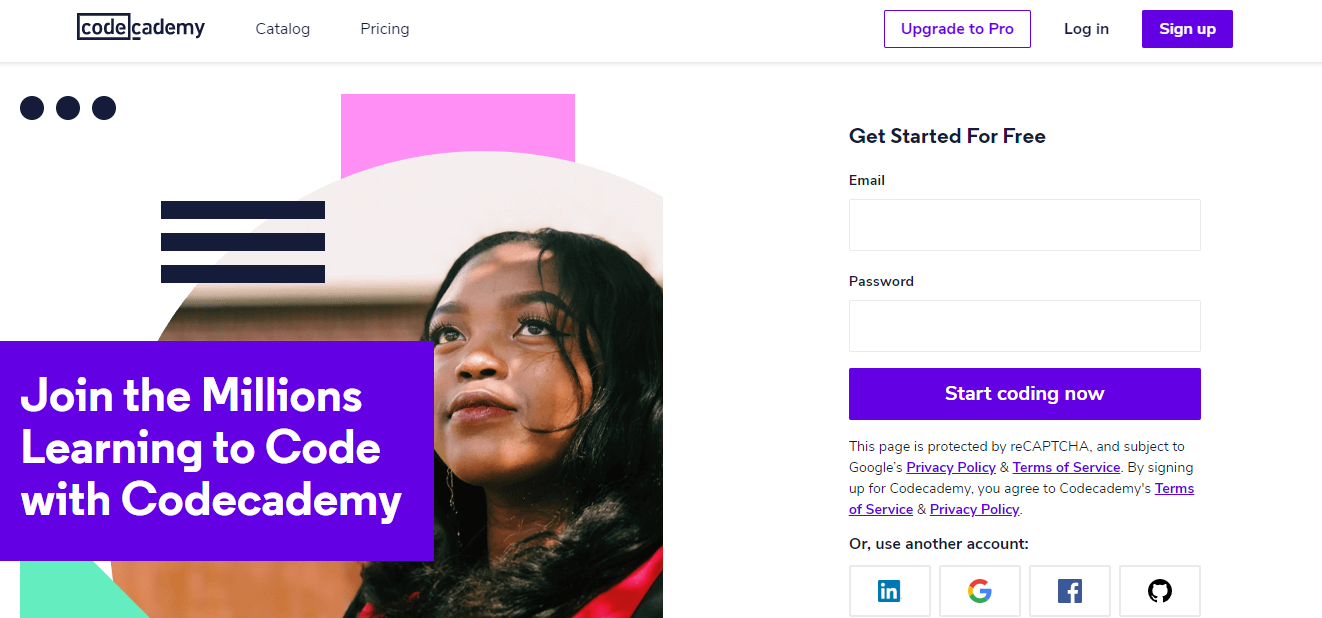 Codecademy is a course-based online learning site that provides a unique hands-on approach to learning code. To start learning, you must select a path (like web development). Each path includes lessons that begin with the basics and ends with advanced practical application. Each lesson includes written instructions that help you write out actual code that progresses with each lesson. It is a nice "learn by doing" approach that one does at their own pace. They also offer what they call Codecademy Pro Intensives to take your learning to the next level by providing programs that will deliver job-ready outcomes. For example, you can build real-world projects and get professional developer feedback.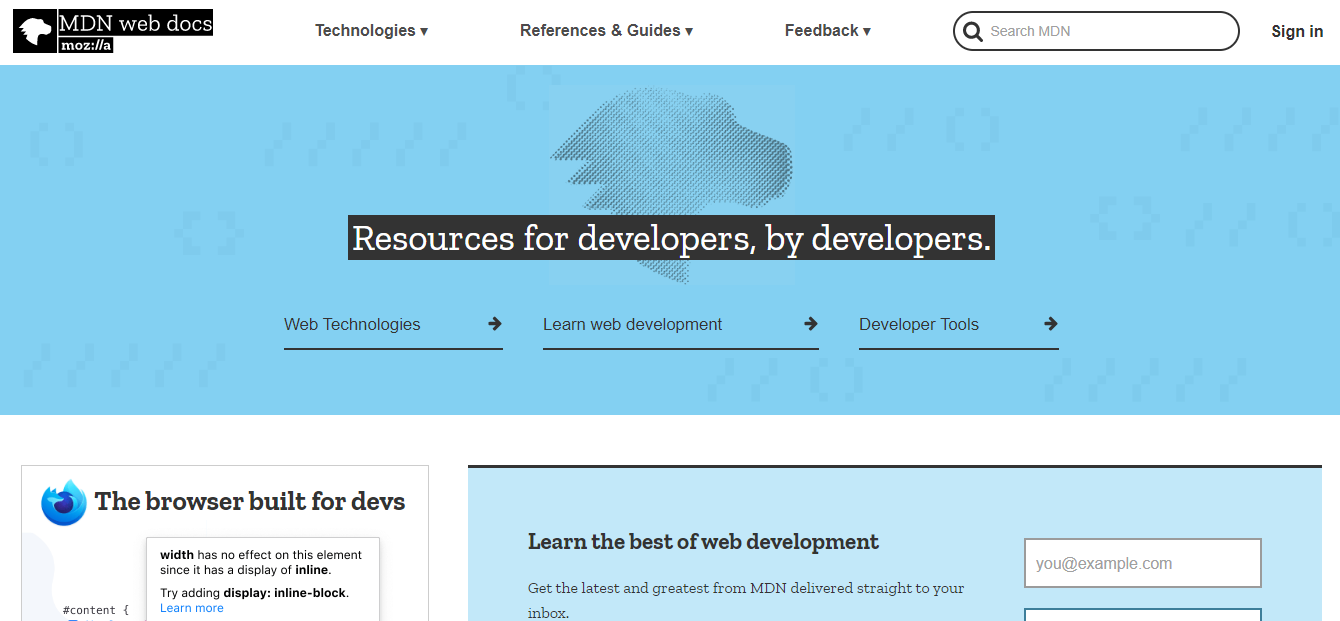 MDN Web Docs is a very helpful website founded by an open community of developers which is updated daily by representatives of Mozilla, Apple, Google, & Microsoft. Also, their Hacks Blog is a great source for the web development profession. You can easily search for web development courses and find appropriate explanations from trustworthy professionals. They even include entire lessons and chapters needed for learning web development.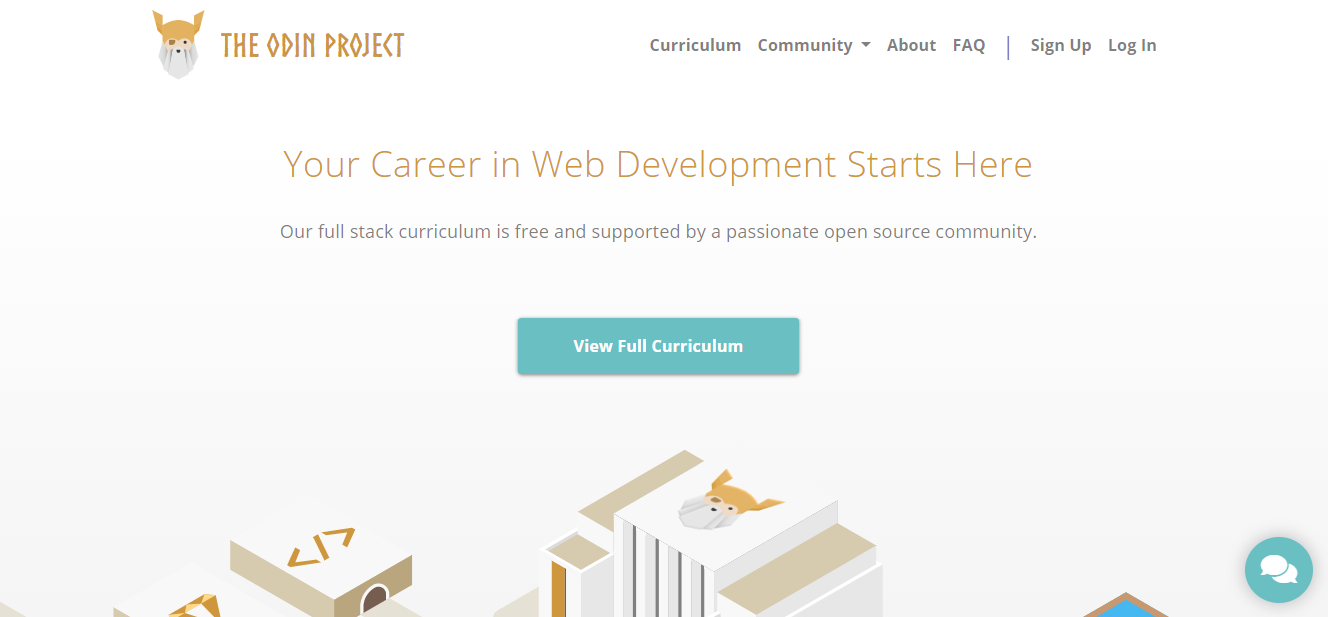 The Odin Project is a great website for you to start your career in web development with a full-stack program strategy that is supported by an open-source community. The program is made up of a collection of different online tutorials, blogs, and courses. There are web development various courses made up of lessons and chapters that start from the basics and end with you developing a practical web application. So in this way, you will have opportunities to develop your portfolio-worthy works besides a community of developers.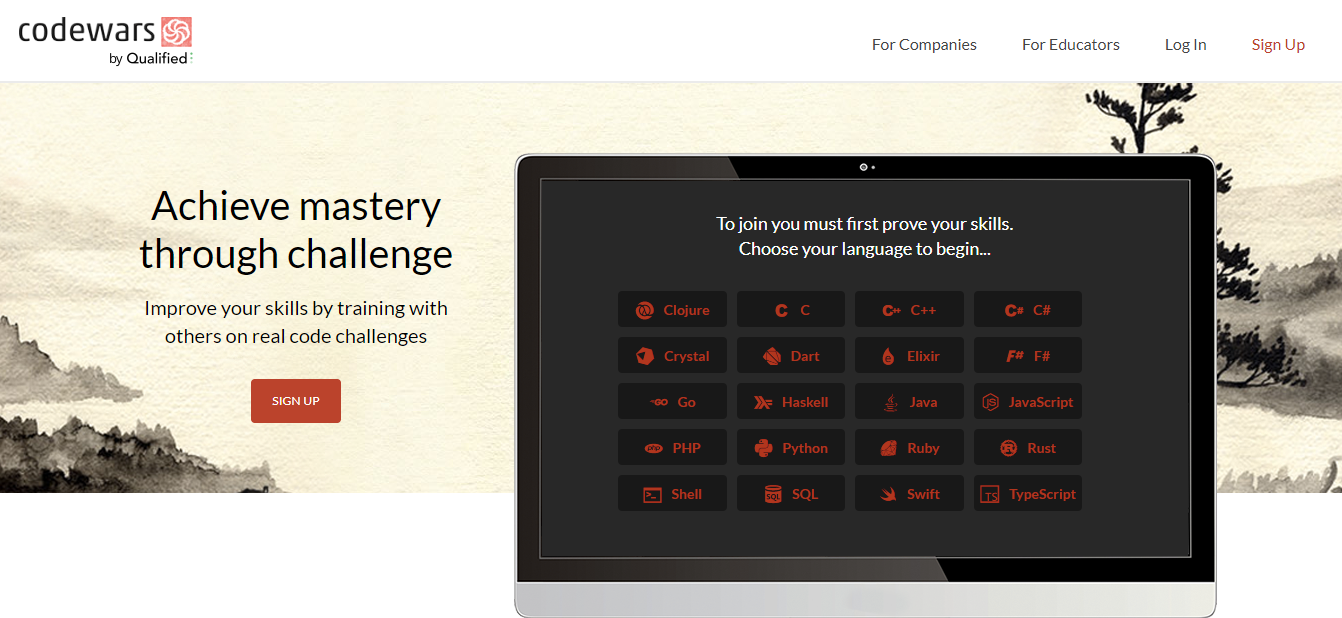 Codewars is one of the most popular coding challenge websites that enable you to understand your web developing skills by solving difficulties in the programming language of your preference. On this website, you can even compare your coding solutions with others for great knowledge and understanding of what needs to be changed. Codewars is a concerted attempt from its different users. The users are creators to teach different methods, solutions that influence others and discuss effective feedback. The leaders among them direct the content and community.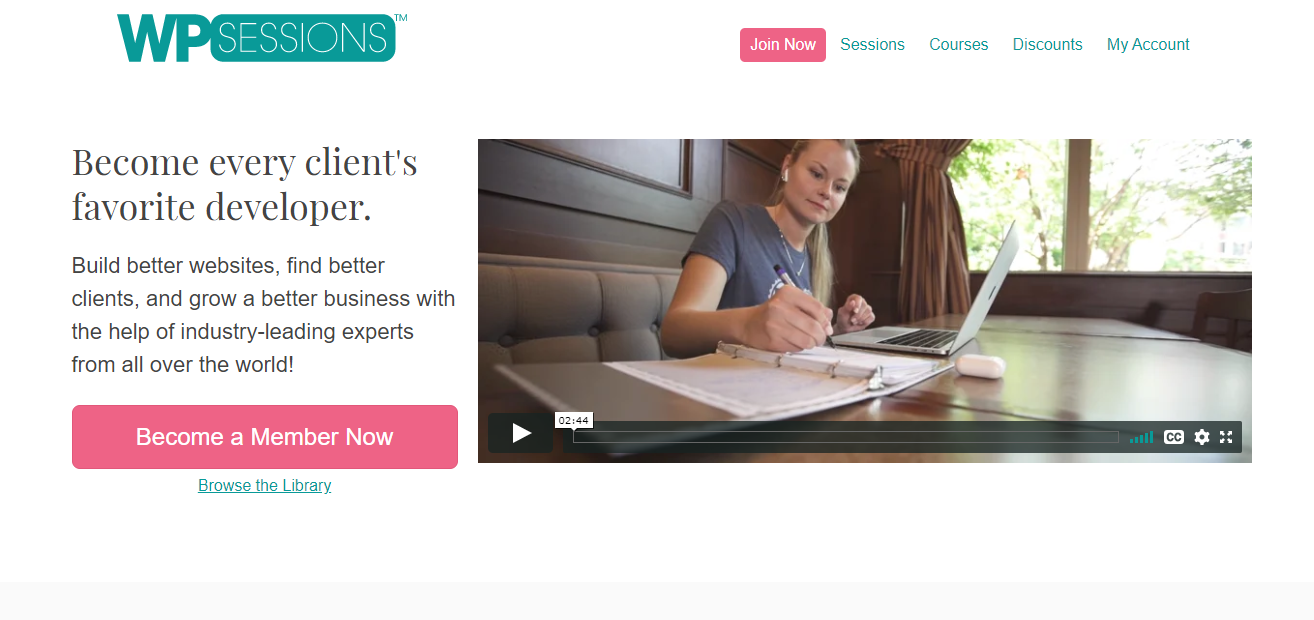 WPsessions is an online web development training platform that mainly concentrates on WordPress. Their purpose is to guide you with all the knowledge and skills needed to develop professional WordPress websites through individual sessions and complete courses. As it is not free, you can achieve whole access to all coaching content for as little as $15 per month. WPSessions include a wide variety of content which helps to stay well-rounded for learning web development.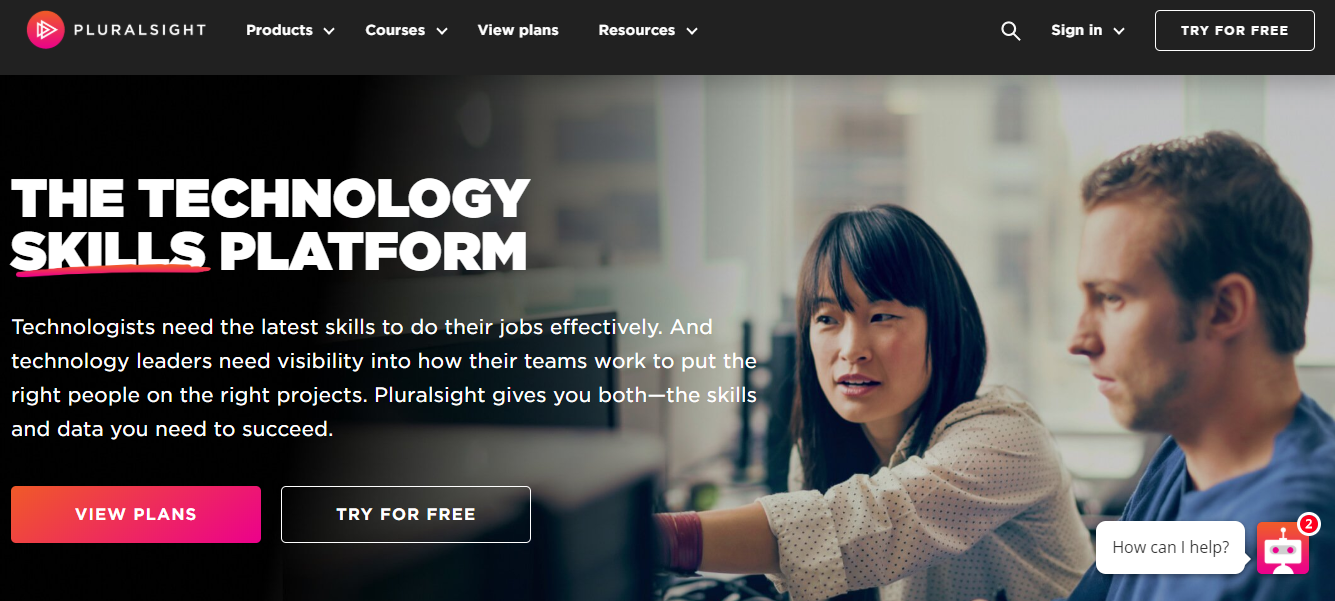 Pluralsight presents a unique website for strengthening your coding abilities for web development. It allows you to practice a Pluralsight IQ assessment to recognize gaps in your skills so that you can mainly focus on considering only those skills that you need. You can even decide learning ways to help guide your learning experience. They also have stand-alone courses as well. You can test it out with a free trial and their personal membership starts at $35 per month.
Read: Latest Technology Trends in 2020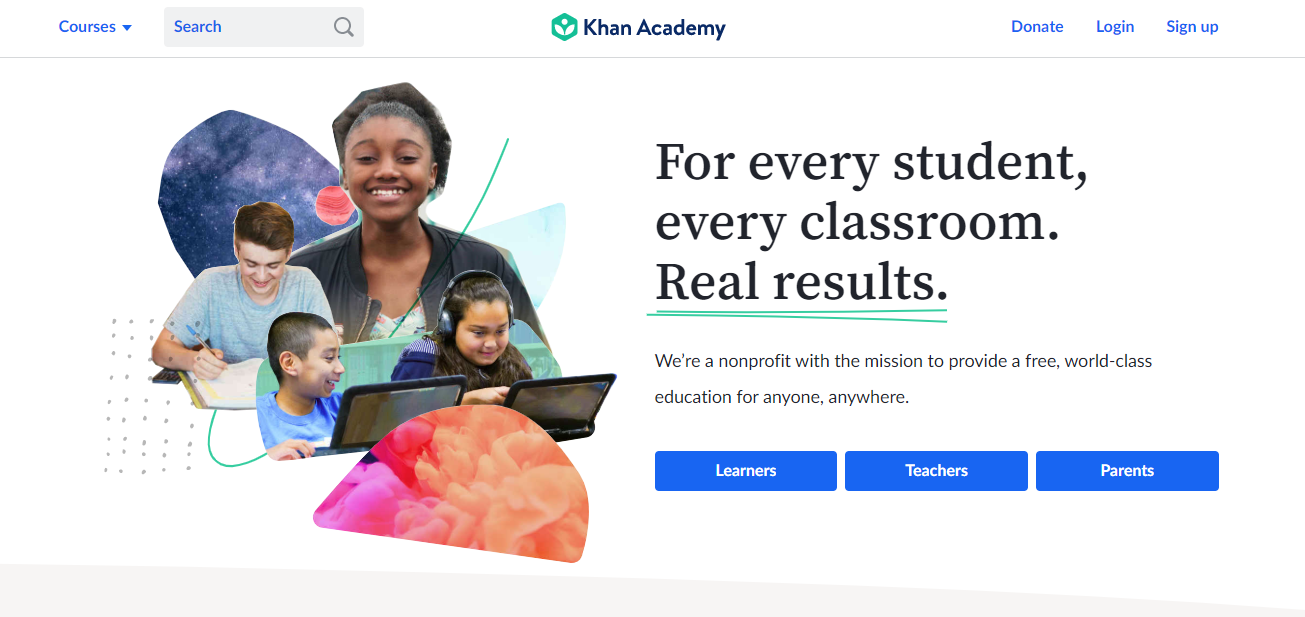 Khan Academy is a nonprofit website with the purpose to provide free, world-class education for anyone who wants to learn web development and for anywhere. Khan Academy offers exercises, instructional videos, and a personalized training dashboard that enable students to analyze at their own step in and outside of the classroom.In this, you can study as you want, initially loading in gaps in your understanding and then stimulating your knowledge.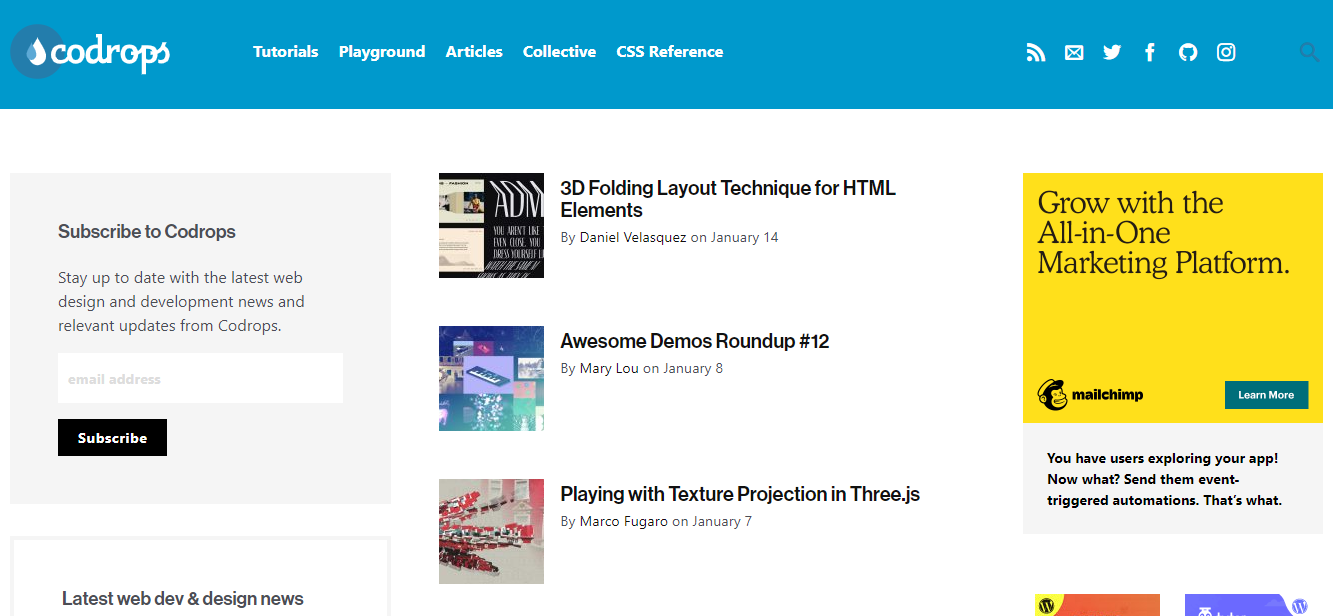 In this website, you will find in-depth information that involves basic web development as well as web design techniques. Codrops is a website that publishes different articles and tutorials about the latest web trends, techniques, and new possibilities. The team of Codrops is dedicated to providing useful, inspiring and innovative content that is free of charge. What started as an experimental blog became an exciting playground for sharing the passion for web design and web development. The web development is innovating and growing each and every day, straining the limits of how websites are developed from the fundamental components to the most delicate interaction effects. And on Codrops, they share some of that.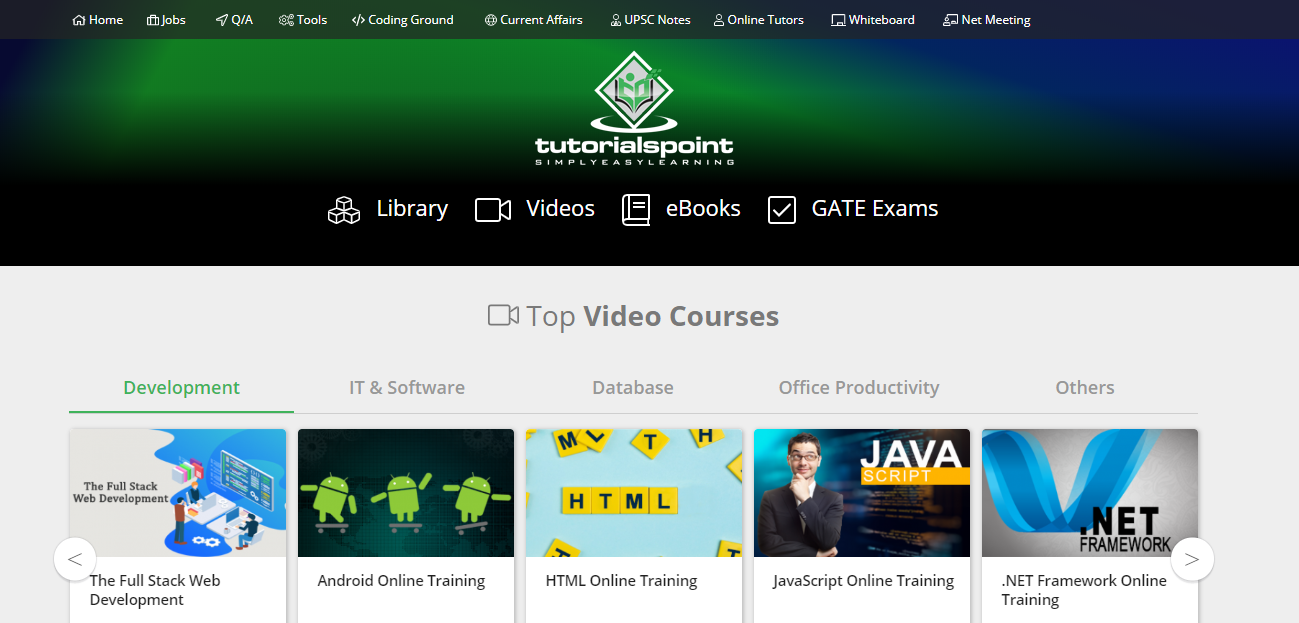 Tutorialspoint mission is to deliver simple easy learning with clear, brief, and to-the-point content on a wide range of technical and non-technical web development courses without any preconditions and impediments. You can find tutorials on Asp.net, PHP, JSP, spring, jquery, python, ruby, ajax, Mysql, struts, Unix, javascript, sigma, soap, UDDI, html5, CSS, and more than twenty other languages. This site is known for its method to teach in a simple and easy way. It also explains and demonstrates with lots of examples. You can also get the references and guidebooks related to web development writing. Its content and resources are freely available and keep it that way to encourage you to acquire as many skills as you would like to.
Getting started is the hardest part when it comes to starting a career in web development. But once you start, for sure you will be amazed at just how much you can study in just a single day with the online resources like these websites available. Then mastering your skills leading your new career as a web developer. Hopefully, these web development learning resources can support you on the way to your web development career journey.
Date: Jan 21, 2020
Author: Minisha